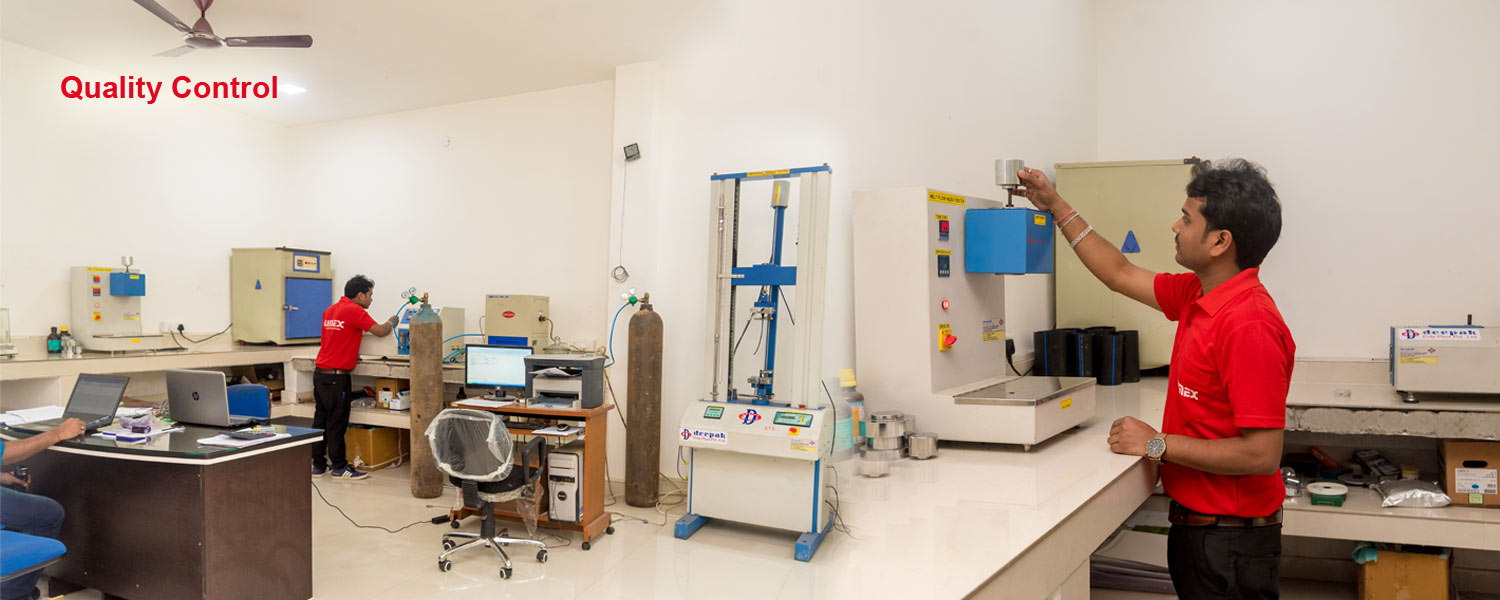 HDPE WATER SUPPLY PIPES AND COILS IS 4984:2016
HDPE SPRINKLER PIPES & FITTINGS IS 14151: PART 2:2008
PPR PIPES & FITTINGS IS 15801:2008
DRIP IRRIGATION IS 12786:1989 LATERALS PIPE
DRIP IRRIGATION IS 13487:1992 EMITTERS
LDPE Rotomould Water Tanks IS 1207:1996 Approved
Umex Polymers Pvt. Ltd. Manufactures products of Superior Quality & Durability utilizing advance machinery in compliance to International standards. Our enhanced quality control system helps us in delivering quality range of products which completely fulfills the requirement of our clients.
Our in house laboratory with the enhanced latest testing equipments confirms the IS standard quality of our products. Every batch of the products manufactured in the plant goes through a complete quality testing process. We have quality analysts who strictly monitor each production stage to ensure that products are manufactured as per international quality standard.
We at UMEX POLYMERS (P) LTD., are committed to manufacture & supply its products as per customer's requirement in time, through continual improvement in quality management systems and involvement of its employees. We aim at providing total customer satisfaction in terms of cost, Quality and constant supply.
UMEX POLYMERS (P) LTD.
Achieving total Customer Satisfaction through quality products and timely delivery.
Reducing rejection percentage.
Reducing cost through continuous research and development.
Continual improvement in Quality Management System & Technology.