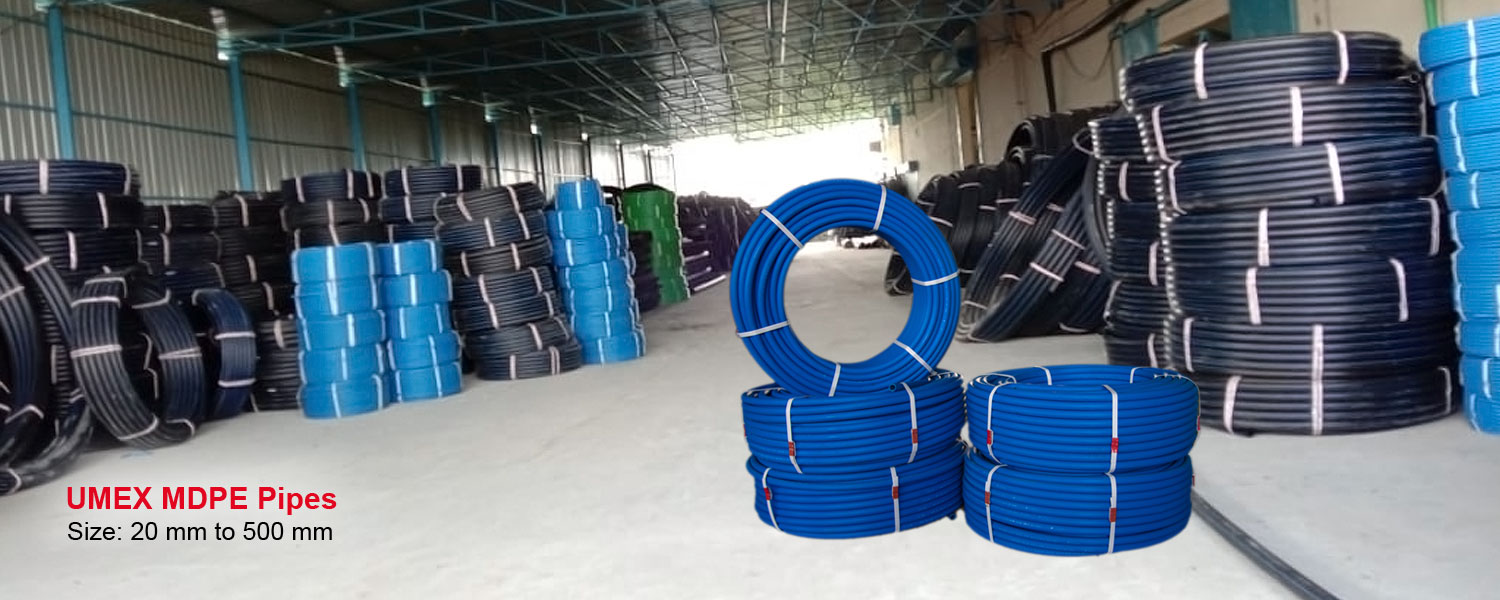 MDPE, or Medium-Density Polyethylene, is a type of common plastic that has a uniquely specific density. UMEX MDPE Pipe has very high shock- and drop-resistance properties and is less notch sensitive and far more resistant to cracking than other plastics. A versatile material, MDPE is used in a number of other industries and can be used in gas pipes and water supply. It has a sound chemical resistance Property.
UMEX MDPE PIPE Product Range –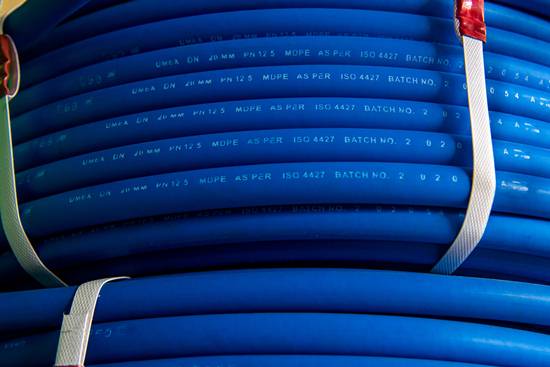 Gas Distribution Pipe
Potable Water supply.
Good Properties of UMEX MDPE Pipes
High Impact Resistance Body which allows it to absorb thermal and mechanical weight
Easy to Install
Light weight, Flexible and durable.
Crack resistant.
Robust construction with high impact strength.
Suitable for cold and waste water distribution system.
Low friction losses due to excellent smooth internal surface.
Resistant to chemical reaction, bacterial growth, corrosion, rusting etc.